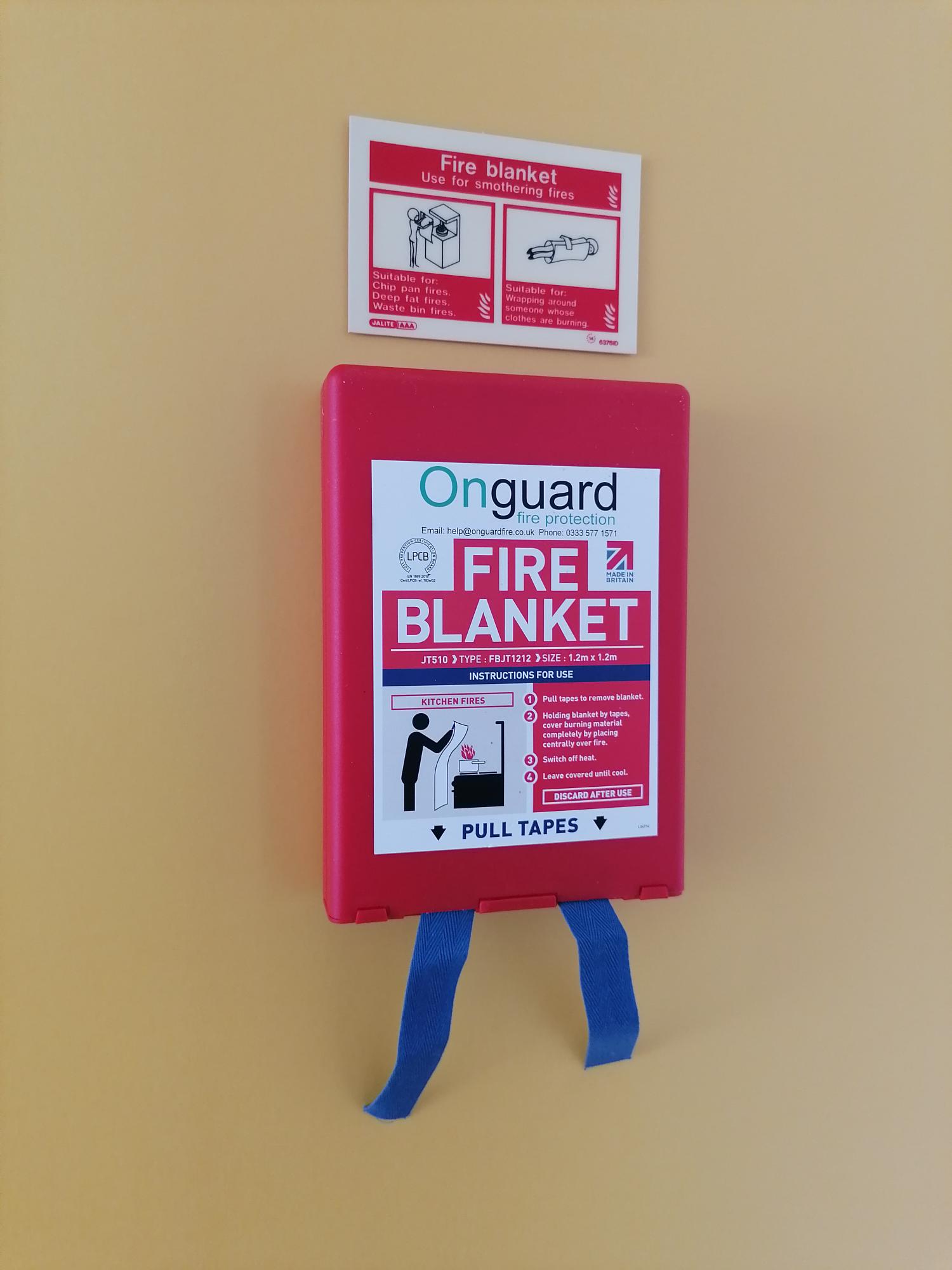 A fire blanket is used to extinguish kitchen fires such as cooking oil, saucepan and frying pan fires. They are also for use on clothing fires. Using a fire blanket in any of these situations to cover the fire cuts the supply of oxygen to the contents of a pan or a person's clothing and extinguishes the fire.

We only use
Jactone fire blankets that are certified to BS EN 1869:2019, the first fire blanket in the world approved to the new standard. This certification provides complete peace of mind in the fire blankets performance when it is needed most

The fire blanket must have the ability to eliminate oxygen from the burning cooking oil or flammable liquid to initially extinguish the fire. Good flexibility and draping qualities of the fire blanket are essential to achieve this aim. Jactone JT510 fire blanket material does just this.

To extinguish a cooking oil fire, the fire blanket must eliminate oxygen from the burning oil and allow the oil to cool gradually to below its self-ignition temperature. The fire must not reignite when the blanket is removed after 17 minutes. For a flammable fuel fire, it must not reignite when the blanket is removed after 4 minutes.

Controlled cooling is key to a fire blankets performance. The Jactone JT510 fire blanket has a unique 3-ply construction to do this, made of two layers of woven glass fibre fabric with an inner layer of fire retardant film. It is this construction that is at the forefront of the fire blankets unblemished safety record, making Jactone fire blankets the recognised market leader.