Fire extinguishers - Onguard Fire Protection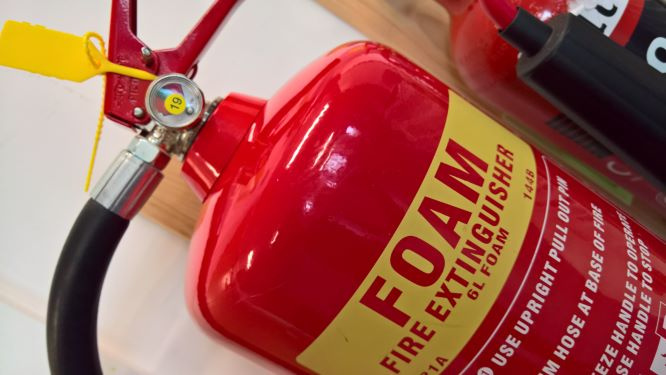 About Us
Onguard Fire Protection are located in Stechford, close to the centre of Birmingham, we offer free advise and provide a full supply, maintenance & installation service for portable fire extinguishers to current British standards by qualified technicians.
We have over 30 years experience in servicing fire extinguishers, we carry out servicing to all makes and types of fire extinguisher at a cheap and affordable price and provide a full service, refill, testing and replacement service. Every new fire extinguisher supplied is British Standard kitemarked and carries a 5 year warranty.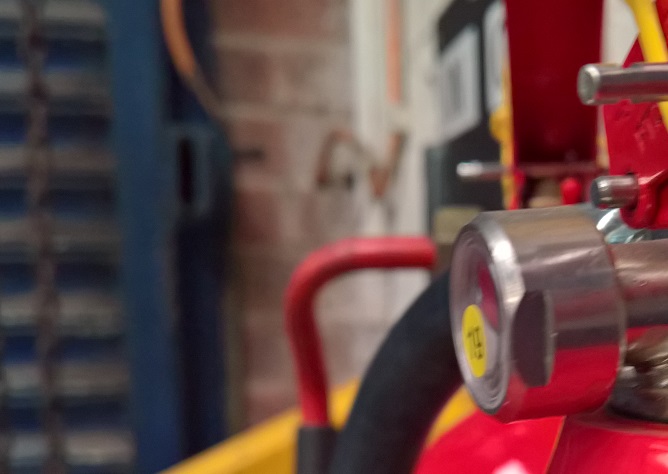 Onguard Fire Protection offer a comprehensive range of fire extinguishers which have been designed to meet virtually every fire eventuality, from water, CO2, foam and powder, as well as more specialist products including wet chemical and fire extinguishers for fighting Class D metal fires.
Fire extinguishers may all look similar, but there are actually different types of extinguishers designed to put out different types of fires. Having the right type of fire extinguisher for your needs is critical to protecting lives and assets and will help you be prepared if a fire breaks out.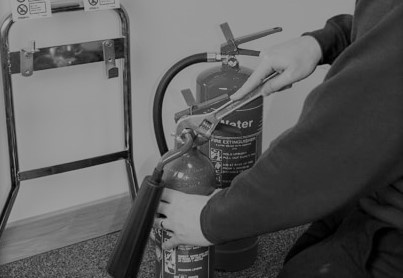 Fire Extinguisher Maintenance and Service

Onguard Fire Protection, Fire extinguisher maintenance and servicing is carried out in accordance with BS 5306-3 2017 and part 8 2012. This is a legal obligation and falls under the
Fire Safety Order of 2005 and is outlined in article 17 of the Order. We service all types of fire extinguisher. Our engineers are DBS Checked and carry CSCS cards. Performing inspections of your extinguishers on a yearly basis can go a long way in keeping your extinguishers working. Upon completion a certificate of inspection will issued. It may seem like a waste of your time, but fire extinguishers can help you prevent a small fire from growing into a large fire that causes a lot of expensive damage to your property. Over time, a fire extinguisher can become damaged without you realising it. Regular inspections are necessary to be sure that your extinguisher will work when a fire breaks out.
Information
If you require any information our advice is free so why not give us a call, put your mind at ease, even if we come out and carry out a survey of your property there will be no charge.
Frequently asked questions
How many fire extinguishers do i need ?
Do i need an electrical fire extinguisher?
What are the main types of fire extinguishers and there uses?
Do I need a fire blanket?
Do I need a Fire extinguisher ID Sign?
Our Services
Service
Basic Extinguisher Service
Extended Extinguisher Service
Refills/Testing of Extinguishers
Commissioning of Extinguishers

Maintenance
DBS checked
CSCS cards

New Water fire extinguishers
New Foam Fire extinguishers
New CO2 Fire extinguishers
New Wet Chemical fire extinguishers
D New Metal fire extinguishers
Independent Fire Training
Independent Fire risk assessments
Fire safety signs
Free fire safety log book
Free surveys
Fire equipment
Fire blankets
Fire extinguisher stands
Fire extinguisher cabinets
Polished extinguishers
Polished stands

Electrical extinguishers